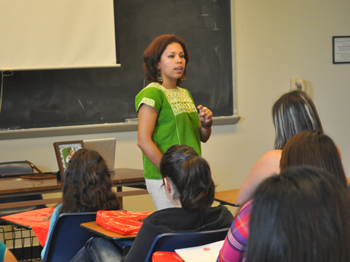 Dreamers Summit is a half day forum/conference to receive immigration updates post presidency, AB-540 updates and immigration/ab540 resources. Guest speakers will include representatives from the ILRC: Immigration Legal Resource Center amongst other local and on campus presenters. The Dreamers Summit invites the Stanislaus campus community and local HS partners and allies working with undocumented youth. This event is Co-sponsored by the Dreamers Committee, Admissions & Outreach Services and SAFE Club at Stanislaus State.
Friday, February 24
8:30 a.m. - 11:30 a.m.
Event Center, Stanislaus State
Parking: Lot 8
Contact Information
Email: Dreamers@csustan.edu
Phone: (209) 667-3070
Campus MapParking is recommended in Lot 8. Parking is enforced, please look for a parking dispenser near campus entrances for $6, have cash/change available. To locate daily parking dispensers around campus, look at the parking lot dispensers map.
​