Americans with Disabilities Act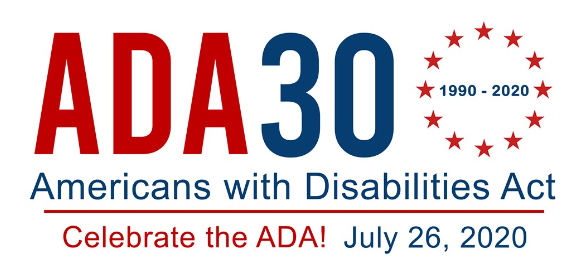 Stanislaus State is proud to support the Americans with Disabilities Act (ADA) 30th Anniversary. On July 26th we celebrate this important civil rights law that prohibits discrimination against individuals with disabilities in all areas of public life, including jobs, schools, transportation, and all public and private places that are open to the general public. The purpose of the law is to make sure that people with disabilities have the same rights and opportunities as everyone else.
Upcoming Virtual Events to Celebrate the ADA Anniversary
VIDEO: ADA30 Lead-On Celebration of Disability Arts, Culture, Education & Pride
Chronicles disability rights movement and 5 titles of ADA through comedy, dance & art.
---
ADA Training, Events & More
"ADA Basic Building Blocks" is an introductory web course on the Americans with Disabilities Act of 1990 (ADA) that is designed to help increase your knowledge and understanding of the basic principles and core concepts in the ADA and the ADA Amendments Act of 2008 (ADAAA).
ADA Basics web course
Bookmark these training resources on the ADA and disability topics from your ADA National Network in collaboration with national, regional, state and local Affiliates and Partners.
National ADA Training
Find events and customized training on the ADA and related disability topics — search by keyword, date, audience, topic and region. Continuing education credit is available for some events.
National Events Calendar
Accessibility Online Webinars
Free webinars that provide in-depth information and enhance awareness on the ADA, technology access, disability topics, and related regulations and trends. Transcripts, recordings and materials are archived. Education credit available for most webinars.
ADA Audio Conference Series
ADA Legal Webinar Series
Accessible Technology Webinar Series