Stanislaus County Behavioral Health and Recovery Services (SCBHRS)
Address: 800 Scenic Drive Modesto, CA 95350
Phone: (888) 376-6246
SCBHRS Alcohol and Drug Treatment Intensive Outpatient Program
Treatment groups are open to adults 18 years of age or older. There are mandatory, random drug tests. 
Eligibility: Adults 18 years of age or older
Locations: Modesto, Oakdale, Patterson
Modesto
Center for Human Services
(Counseling Clinic)
2000 W. Briggsmore Ave. Suite L
Modesto, CA 95350
Paradise Medical Clinic
Finley Conference Room
401 Paradise Road, Suite E
Modesto, CA 95351
Oakdale
CHS-Oakdale Family Resource
and Counseling Center
631 West F Street
Oakdale, CA 95361
Patterson
CHS-Patterson Family Resource Center
118 N. 2nd Street
Suite D
Patterson, CA 95363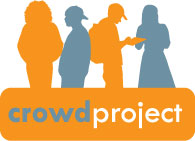 The Crowd Project
Substance Use Education and Prevention
Address: 1904 Richland Ave. Ceres, CA 95307
Phone: 209-541-2555
Genesis Narcotic Replacement Treatment
Address: 800 Scenic Drive, Modesto, CA 95350, Building 4
Phone: 209-525-6146
Stanislaus County Behavioral Health Youth and Family  
Address: 800 Scenic Dr, Modesto, CA 95350
Phone: (800) 690-6639
Stanislaus County Probation Department: Drug Court
Provides treatment and aftercare services to individuals who are court ordered to treatment and on probation.
Phone: (209) 567-4120
Address: 801 11th Street Modesto, CA 95354 
Stanislaus County Probation Department: Juvenile Division
Alcohol and drug treatment for high-risk youth and their families. Services include assessment, case management and aftercare in partnership with Juvenile Probation.
Phone: (209) 525-5400
Address: 2215 Blue Gum Avenue Modesto, CA 95358 
Phone: (209) 541-2118
Address: 1904 Richland Avenue Ceres, CA
Merced County Alcohol and Drug Services
Phone: (209) 394-4032
Address: 1471 B Street Livingston, CA
San Joaquin County: Chemical Dependency Counseling Center
Provides a range of drug and alcohol treatment services for residents of San Joaquin County, including outpatient, day treatment and residential treatment services.
Phone: (209) 468-3720
Address: 620 North Aurora Street Stockton, CA