Shawna Young, EdD
Founding Director of the Center for Excellence in Graduate Education

Dr. Shawna Young received her EdD in Curriculum and Instruction from Boise State University and is in her 12th year as a faculty member at California State University, Stanislaus. She has been actively involved in graduate education at CSU Stanislaus, serving as the Chair of the university-wide Graduate Council. She is a member of the Core Doctoral Faculty in Educational Leadership, teaching Curriculum, Instruction, and Assessment. In addition to having current research interests related to effectiveness of support programs in graduate education, she maintains an active research agenda in the field of kinesiology, with current interests in culturally responsive pedagogy and supporting English language learners within the context of physical education.
Harold Stanislaw, PhD
Coordinator of Graduate Student Learning Assessment

Dr. Harold Stanislaw received his PhD from UCLA in Cognitive Psychology, with minors in Measurement and Comparative Psychology. He is a Professor of Psychology at CSU Stanislaus, where he helped to formulate the Psychology Department's program assessment strategy (since adopted as a model by the majority of programs at CSU Stanislaus). He has also served as an external evaluator for psychology programs at other CSU campuses, participated in WASC's assessment workshop for psychology, and mentored graduate students as a thesis writing coach for the CEGE grant. He is an active researcher with more than 40 peer-reviewed publications, and has two decades of experience in evaluating programs for local, county, and state agencies in both the United States and abroad. Major projects include: designing and validating a survey to assess needs and quality of life in California's developmentally disabled population; determining the impact of traffic safety legislation in New South Wales, Australia; evaluating outcomes for a 2-year intervention designed to reduce binge drinking in youths and young adults; and acting as principal investigator for a 7-year, longitudinal evaluation of the impact of targeted funding for children aged 0-5 on school readiness and academic success.
Katie Olivant, EdD
Coordinator of CEGE Outreach, Communications, and Graduate Learning Services

Dr. Katie Olivant received her EdD in Educational Leadership from UC Davis/CSU Fresno.  She is an Assistant Professor of Liberal Studies at CSU Stanislaus, where she has served as Assessment Coordinator for her department and Assessment Facilitator for Undergraduate Programs for the College of Education.  Prior to teaching in Liberal Studies, she taught courses in Business Writing, Leadership Development, and First-Year Experience.  She also served in a variety of administrative roles at CSU Stanislaus, including Director of Student Leadership and Development, and Executive Assistant and Judicial Affairs Officer for the Division of Student Affairs.  Her research interests involve the roles of creativity, critical thinking and reflection in both K-12 and higher education, as well as the evaluation and assessment of educational programs?? effectiveness.
Molly Crumpton Winter, PhD
Coordinator of Graduate Writing Support Programs

Dr. Molly Crumpton Winter received her B.A. from U.C. Berkeley and her M.A. and Ph.D. from the University of Georgia.  She is a Professor in the English Department at California State University, Stanislaus, where she teaches a variety of courses, including Multicultural American Literature, which is her area of specialization.  She is the author of the book American Narratives: Multiethnic Writing in the Age of Realism and co-editor of the collection Rituals of Movement in the Writing of Judith Ortiz Cofer.  Her work has also appeared in academic journals and essay collections, and she has taught as a Fulbright Scholar in Japan.  Since the founding of CEGE, Dr. Winter has been developing workshops, serving as a Writing Coach for the Writing Residency Program, as well as providing drop-in writing support for graduate students.
Victor Luevano, PhD
Institutional Research Analyst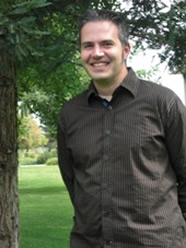 Dr. Victor Luevano has been at CSU Stanislaus since Fall 2007, working as an associate professor in the Department of Psychology and Child Development. He teaches our graduate-level statistics course, among many other undergraduate-level courses. He is also serving as the Institutional Research Analyst for the Title V grant where he is creating a database that will allow our university to better track and analyze the degree progress and completion rates of our graduate students, as well as assess the effectiveness of the initiatives funded by this grant.
Jeff Rhoades, MA
Database Manager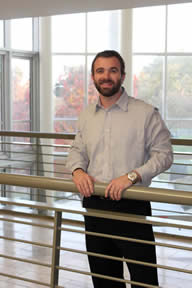 Jeff Rhoades received his MA in Education from California State University, Stanislaus. He is currently enrolled in the 4th Cohort Doctoral in Education: Educational Leadership program at California State University, Stanislaus.  Jeff is responsible for developing and maintaining database records for the CEGE Project.
Jeanne Elliott
Administrative Analyst in the Center for Excellence in Graduate Education
Ms. Jeanne Elliott has served in an administrative support role in the educational arena during her forty-year career.  She provided various roles of support to the Vice Provost for Academic Affairs and also served as Executive Assistant to the Provost for 22 years at CSU Stanislaus.  She worked at the University of California, San Francisco for 11 years, and began her career in the administrative offices of Modesto City Schools.  She was the recipient of the UCSF Chancellor's Special Performance Award and the CSU Stanislaus Campus Excellence Award.