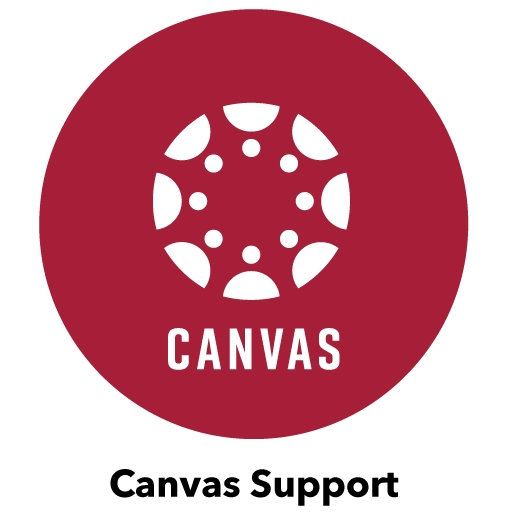 Note: During 2020-2021 Stan State is transitioning to a new primary LMS called Canvas. Blackboard will be unavailable after May 31, 2021. Please visit the Canvas Support page for more information.
Setting Course Availability for Student Access
Available = Students see the course
Unavailable = Students don't see the course; Instructors see the course and have time to build content.
Term Availability (not used beginning Fall 2020) 
The instructor can modify course availability settings manually if students need to enter a course before or after designated term dates. After making a course Available manually, Instructors will make it Unavailable when students no longer need access.
Setting Course Availability from the Control Panel
Control Panel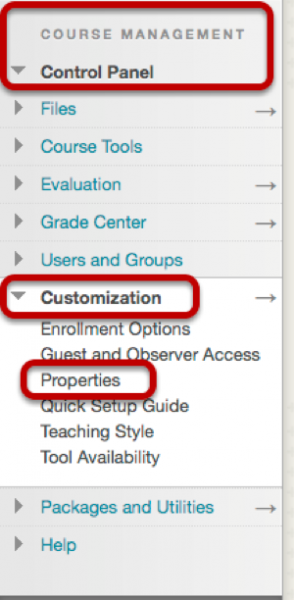 With the Edit Mode turned ON,
go to the Control Panel,
click Customization,
click Properties.
Set Availability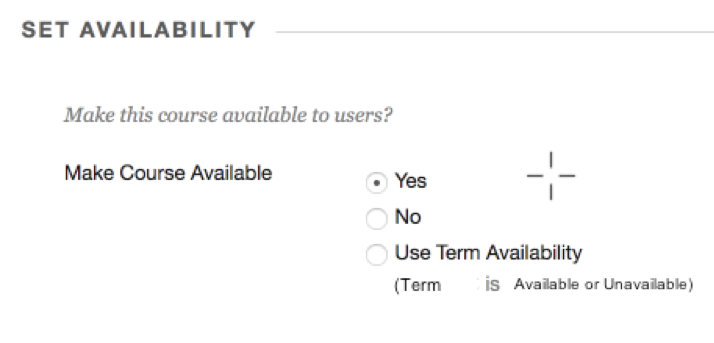 By default, courses are set to Use Term Availability.
   Click Yes to make the course Available to students before or after the term date availability.
   Click No to make the course Unavailable to students.
   Select Use Term Availability to use the term dates (2 days before the first day of instruction until Census Date of the next Spring/Fall term).
     (Term is identified as Available or Unavailable based on Bb Term settings.)
When course availability is set to Yes, change the course availability to No or Use Term Availability when students no longer need access to the course.
Submit

Click Submit to save settings.
Set Availability from a Content Page
Change the Availability setting with the availability tool after modifying the Control Panel settings to Yes or No.
At the top of the page, next to the Student Preview icon, click the Lock icon to make the course Available or Unavailable.

When setting course to Available manually, reset to Unavailable when the course is complete.
Bb 02/19