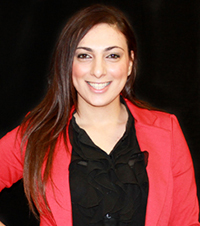 Hello My Fellow Warriors,
WELCOME TO THE WARRIOR NATION! I am pleased and honored to serve my second term as your Associated Students Inc. Student Body President. The Associated Students Inc. (ASI) of California State University, Stanislaus is the official voice of the students. We strive to enhance our ever-changing campus and local-community by instilling a sense of pride through services and events offered to our diverse population.
Over my second term my main focus is to continue to represent your voice, enhance your college experience, and make a positive impact in your education. I work closely with Marvin Hooker the ASI Vice President, the ASI Board of Directors, which is composed of elected students, ASI Warrior Lobby Team, and ASI Staff in serving the students in all matters pertaining to the equality of their education.
Student life on campus is a once in a lifetime opportunity to gain the memorable experience you want as a college student! Student life is what you make it. Be involved on campus through leadership roles, student organizations, ASI Student Government, and Code Red Entertainment programming. Utilize resources on campus such as the University Student Union (USU), the library, Student Recreation Center (SRC), Health Center, as well as the tutoring center.
Be engaged in the campus community because you will benefit in the long run. When you are engaged in student life on campus you will have the opportunity to network, enhance your communication skills, create memorable experiences, and build your resume for your future.
It is important to remember that you create your college experience. Seek all the opportunities to get involved, attend an ASI Board of Directors and/or Warrior Lobby Team meeting, attend athletic games, show your warrior pride by wearing your red on Wednesdays, and become active student leaders on campus. Make your college experience worth it!
LET'S GO WARRIORS!
Mariam Salameh
President - Associated Students Inc.
California State University, Stanislaus
Phone: (209) 667-3824
Email: ASPresident@csustan.edu