Easing into Retirement, Director of Stan State's School of Nursing Reflects on Past, Looks to Forward to Future
Except for the 2007-08 school year when she slept 23 hours a day for nearly 11 months recovering from West Nile Virus, Debra Tavernier, director of Stan State's School of Nursing, isn't in the classroom for the first time since 2001.
As she leaves her post as director, she's content with easing into early retirement. She'll continues to write grant proposals, become certified for online teaching and train others to work with simulators this fall, and in the spring will teach health sciences leadership and management classes.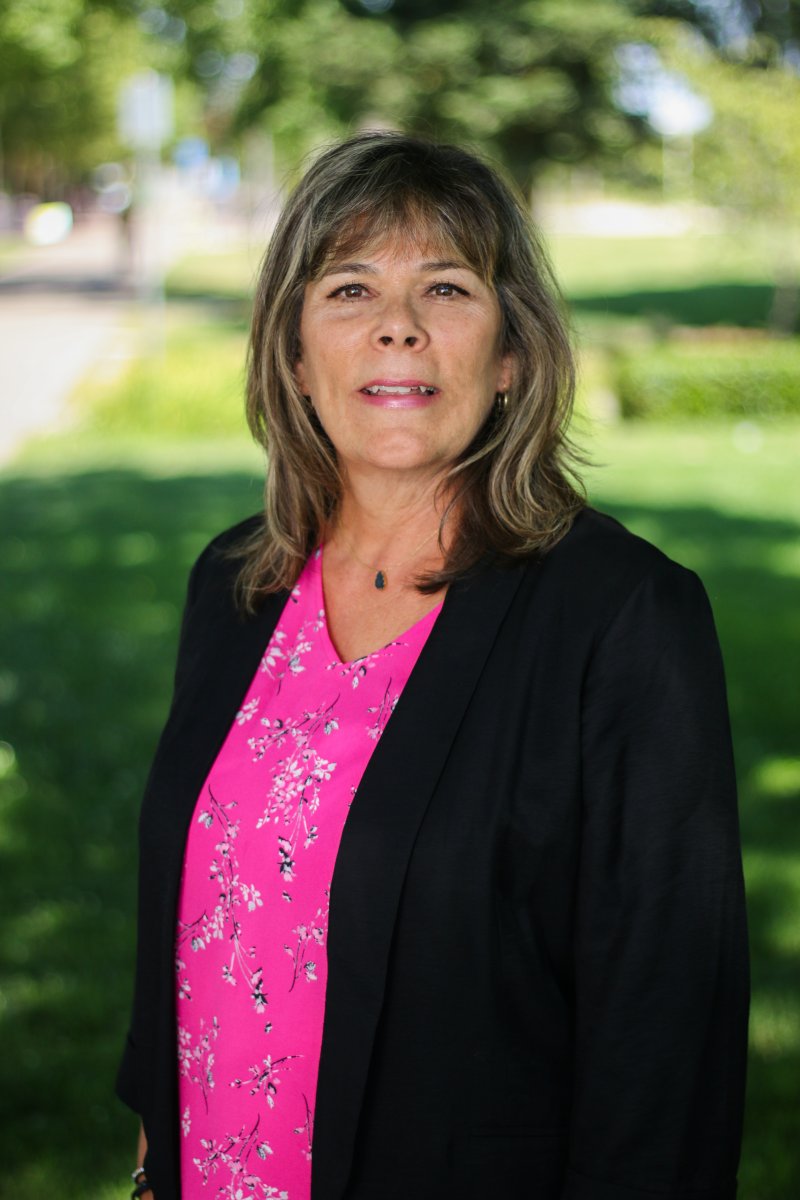 Tavernier became a grandmother earlier this year to her daughter's son, Lucas. She and her husband, Rocky, purchased a new fifth wheeler, complete with space for a computer/office, so no matter where they travel, she can teach a class. And she is confident she's leaving the School of Nursing, which she's led since 2011, in good shape.
"There are a lot of things I'm really proud of — but writing two self-studies for our national accreditors and two self-studies for our regulators, the Board of Registered Nursing, most recently in 2016, and having zero deficiencies or recommendations for improvement from either of them, stand out. That's practically unheard of. It's a testament to really good faculty in our department but most especially to my leadership team."
That group of five other faculty members who each led one or two areas of the School of Nursing, met weekly, so Tavernier knew everything that was happening within the department.
Getting the School of Nursing to its lofty heights wasn't easy.
"Everyone was doing things their own way," Tavernier said. "Faculty were committed to delivering good education to the students, but there was no cohesion."
She had been asked to serve as director, and declined at first as she was just completing work on her Ph.D. She'd embarked on her doctorate so she could challenge her brain as she worked her way back to health, including Parkinsonian tremors, from West Nile Virus. She agreed to become director if retired former director June Boffman agreed to act as her mentor for a year.
Still, Tavernier said it took about three years to become comfortable in the role, and she never relaxed. She wanted to make the program elite.
"There's so much with being regulated by the Board of Registered Nursing and we sought external national accreditation," Tavernier said. "We knew it was the right thing to do. You don't have to be accredited nationally, but it keeps you excellent when you're accountable to somebody else. It took three years to understand what we needed to be doing. I look back at how scary that was and am relieved I didn't make a huge mistake."
That wasn't likely. It wasn't something she'd done in 18 years as a bedside nurse — in pediatrics, NICU and then labor/post partem — and it wasn't something she was going to do in academia. Both careers meant too much to her.
Ironically, teaching was her first dream job. An athlete at Hughson High School, where she played field hockey, volleyball and ran track, she dreamed of teaching physical education and enrolled at San José State University.
"I was taking an anatomy class, and we had real cadavers," Tavernier said. "Around the third class, we were looking at the hand, and I was looking at my guy's hand and thinking, 'Is this not the greatest creation known to man? Bodies are phenomenal.' There are many tendons and 25 bones just in your hand.
'Elegant and Lofty' Calling
"At that point I thought, 'I'm going to be a nurse.'"
At the same time, California's Proposition 13 passed, lowering property taxes and eliminating considerable funding to schools, and established teachers were being laid off. Tavernier figured her chances of getting a teaching job were slim. Then her dad, who'd taught and coached football at Modesto High School, passed away and she couldn't afford to remain at San José State.
She got a job teaching aerobics in Fremont and went through Ohlone College's nursing program. She was hired for her first job as a pediatric nurse in 1983 in Sacramento.
"I loved every minute of nursing," Tavernier said. "It's something elegant and lofty."
It's also demanding and working 12-hour shifts ran headfirst into motherhood. She was paying someone to take her son and daughter to scouts, ballet lessons and musical performances. Her husband's job required him to travel extensively, making it impossible for him to handle those duties. Having often been the nurse asked to mentor young nurses, Tavernier decided she combine her love of nursing with teaching.
Her family relocated to Hughson for her husband's job, and she was hired to teach in Modesto Junior College's nursing program in 2001. The following summer, as she completed her master's degree at Sacramento State, Tavernier was hired to teach the new pre-licensure classes at Stan State. Previously, the University only had an RN-BSN program for working nurses to obtain their bachelor's degree but had been approved to start a full BSN program. Tavernier, one-of-three faculty members under a chairperson, created the content for pre-licensure classes. Over time, she would do that for 11 different courses.
"My master's thesis was on adult learning and self-directed learning, and I built the skills lab around directed adult learning," Tavernier said
Stan State was one of the first two nursing programs in the country to embrace human patient simulation, and in 2002 purchased a mannequin that could breathe and talk, make urine, blink and had a heart rate and pulse. Tavernier used it in her classes.
Years later, she wrote grants to purchase 4G simulators, which are a vast improvement over the early models, allowing faculty to respond through the mannequin as a patient would and gives students a realistic experience as they interview the patient.
Writing grants to procure cutting edge equipment, teaching nearly every course in the department, creating course content, establishing an accelerated pre-licensure program on the Stockton campus and leading a staff that has grown to 47 faculty members are just some of the accomplishments Tavernier takes pride in as she begins early retirement.
What she leaves behind is equally significant.
"I feel like the program is stable," Tavernier said. "I was able to nurture along each program with the directors and leadership team. Without me there, the people in charge on the leadership team are going to continue to do great things with their programs.
"The new director, Mary Jo Stanley, is very conscientious and forward thinking, which you have to be in nursing. Healthcare changes so rapidly. Her leadership style will be very different from mine, but what we have in common is we both love nursing, we both love teaching students and we both have high standards. Under her leadership I expect the department will continue to grow and be excellent."