Computer Science Faculty Member Delivers Keynote Address at Conference Highlighting Computer Science Innovation and Accessibility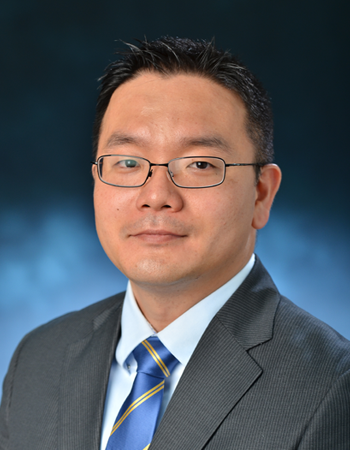 Stanislaus State Assistant Professor Kyu Han Koh has received the Most Influential Paper Award from the Institute of Electrical and Electronics Engineers (IEEE) Symposium on Visual Languages and Human-Centric Computing during the organization's virtual conference held this month.  
Koh, a faculty member in the University's computer science program, presented the paper, "Towards the Automatic Recognition of Computational Thinking for Adaptive Visual Language Learning."  Koh served as principal investigator and co-authored the paper with Ashok Basawapatna of State University of New York at Old Westbury, and Vicki Bennett and Alexander Repenning of the University of Colorado, Boulder.  
The paper proposed an assessment tool that can illustrate the type of knowledge utilized to implement students' games and simulations. The tool, called the Computational Thinking Pattern (CTP) graph, quickly provides feedback to students and teachers with visual representations. This is important because assessments with visual representations allow teachers, students and researchers to trace the potential evidence of the existence of knowledge transfer from game design to simulation design.  
Koh was thrilled to learn the paper received the esteemed organization's Most Influential Paper award. 
"This is special to me because many inspirational papers from this symposium influenced me to pursue my Ph.D.," Koh said. "It is a great feeling to be acknowledged by the community that I've admired. 
"When we published this paper 10 years ago, my proposed idea was a very non-traditional approach. It did not catch people's attention as much as I expected, even though I firmly believed it was innovative and valuable. My advisor, Dr. Repenning, told me that someday people would appreciate its value. This award indicates we are headed in the right direction." 
Established in 1984, the IEEE Symposium on Visual Languages and Human-Centric Computing is the premier international forum for research that seeks easier, innovative ways to learn, express, and understand computational ideas that make computer science more accessible.