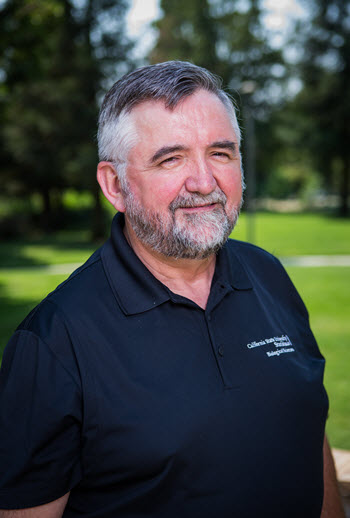 Stan State's Endangered Species Recovery Program (ESRP), coordinated by Zoology Professor Patrick Kelly, received the 2018 Conservationist of the Year Award from the Western Section of The Wildlife Society at its annual meeting in Santa Rosa on Feb. 7.
In making the announcement, The Wildlife Society noted that the ESRP has more than 25 years of outstanding service toward conservation in California, including a "long history of cooperation with other agencies and universities," adding that the University had "trained dozens of conservation professionals."
"Needless to say, I am very proud of this long record of accomplishment by nearly everybody associated with the Endangered Species Recovery Program over the past 25 years," Kelly said. "Brian Cypher and I have prided ourselves in recruiting good people to come and work with us over the years, and many good people have heeded the call."
This is the fifth time since 2000 The Wildlife Society has honored either an individual or a program at Stan State:
In 2001, Dan Williams (ESRP founder and Stan State Professor Emeritus) was honored as Conservationist of the Year.
In 2003, the same award went to Stan State's Riparian Brush Rabbit Recovery Project.
In 2011, Phil Leitner, who has worked on Stan State's Mojave ground squirrel project since 2002, received the Raymond F. Dasmann "Professional of the Year" Award.
And in 2013, Cypher was honored with the Dasmann Award.
Stan State established the ESRP in 1992 at the request and with the support of the U.S. Fish & Wildlife Service and Bureau of Reclamation. To date, the program has received more than $23 million in grants and other outside funding. The program is designed to facilitate endangered species recovery and to resolve conservation conflicts through scientifically based recovery planning and implementation.