University a Earns Spot in The Princeton Review's 2021 'Guide to Green Colleges'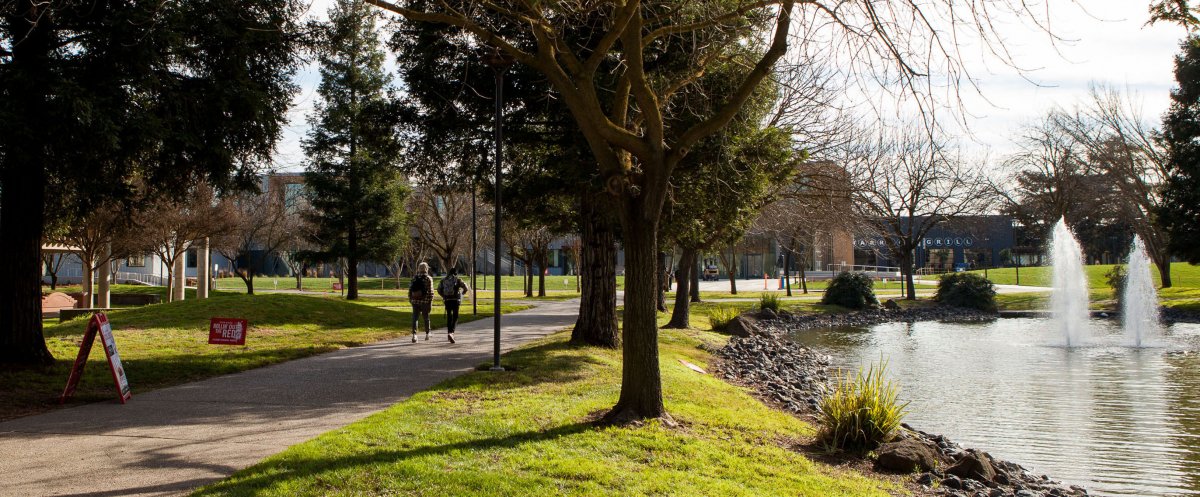 Stanislaus State continues to be recognized nationally for its commitment to sustainability and green practices.   
The University is featured in The Princeton Review's 2021 "Guide to Green Colleges," released Oct. 20, as one of the most environmentally-responsible colleges in the United States and Canada earning a Green Rating of 82.  
Published since 2010, the guide is resource for college applicants seeking schools with exemplary commitments to the environment and sustainability. The guide provides profiles of the top 416 green schools with information on application, admission, financial aid and sustainability initiatives, plus "green facts" on the school's use of renewable energy sources, its recycling and conservation programs, the availability of environmental studies and career guidance for green jobs.   
The Princeton Review editors analyzed more than 25 survey data points to tally its Green Rating scores on a scale of 60 to 99 and chose the 416 colleges based on its survey of administrators at 695 colleges,  concerning their institutions' sustainability-related policies, practices and programs.  
The programs and policies a school adopts can greatly impact students' quality of life and the future of the planet, according to The Review. When campus decision makers devote time and effort to implement efficient and healthy practices, they demonstrate responsibility and respect for the campus community. 
""We are especially pleased to recommend these colleges during Campus Sustainability Month, the international celebration of sustainability in higher education," said Rob Franek, The Princeton Review's editor in chief. "These schools demonstrate their commitment to sustainability in a range of innovative ways. We recommend them highly to all students seeking to learn and live at a green college." 
Students are increasingly taking universities' environmental responsibility and sustainability practices into account when selecting a college. The Princeton Review released its annual green guide the same week Stan State served as a host institution for the Association for the Advancement of Sustainability in Higher Education's (AASHE's) virtual sustainability conference. 
In July 2020, AASHE gave Stan State a silver rating for its efforts in the Sustainability Tracking, Assessment and Rating System (STARS). 
AASHE's Global Conference on Sustainability in Higher Education brought together leaders from around the world in a virtual format to share effective models, policies, research, collaborations and transformative actions that advance sustainability in higher education and surrounding communities. The theme of this year's conference was "Mobilizing for a Just Transition." Current campus community members with an active Stan State email who registered for the conference can access presentations and keynote addresses for free through November.