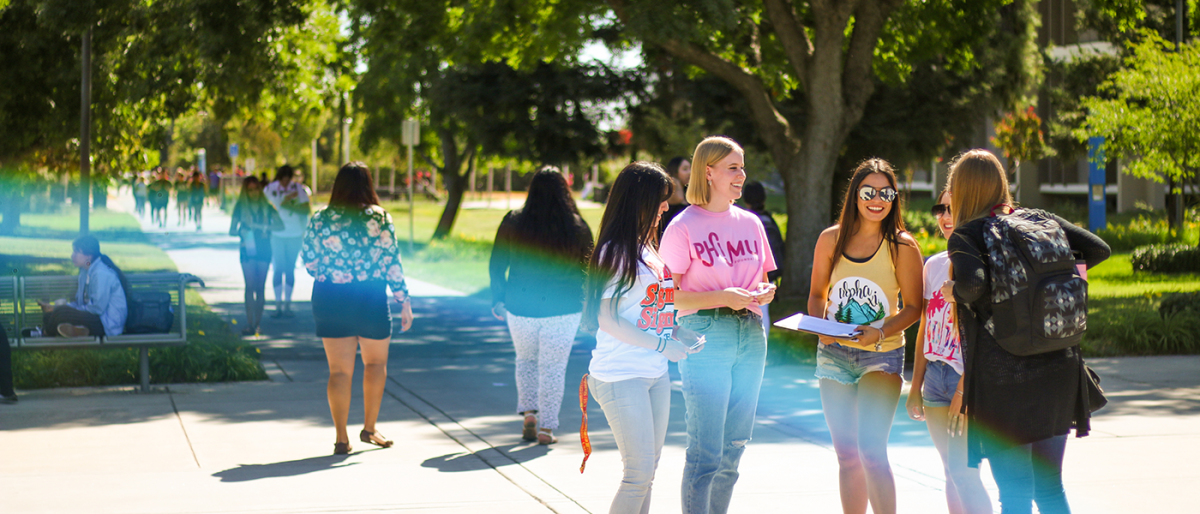 Stanislaus State continues to be recognized nationally for the value of the education it offers its students, as Washington Monthly has ranked the University No. 1 "Bang for the Buck" public college in the West Region.
"It's always wonderful to receive such positive recognition for the quality of the educational experience at our University and the value we offer our region," said Stan State President Ellen Junn. "These rankings reflect how well we serve our first-generation students, as well as those from underrepresented communities — part of our mission to boost our region one graduate at a time."
Washington Monthly, which begins with a pool of the 1,732 four-year colleges listed in the U.S. Department of Education's Integrated Postsecondary Education Data System, also ranked Stan State 13th in the nation for the quality of its master's programs and No. 87 in the nation for the way it serves adult learners.
The top two spots on the regional "Bang for the Buck" list are held by private universities: Stanford and Brigham Young. The California State University system fared very well, claiming 17 of the top 37 spots in the West.
Washington Monthly uses a different approach than other publications to compile its annual college rankings, bypassing the concepts of "rewarding wealth, fame and exclusivity," while recognizing "smart, well-run colleges that enroll students from all walks of life and help them earn a high-quality diploma at an affordable price, while instilling a sense of service and public obligation and producing groundbreaking research."
The CSU system was praised by Washington Monthly for graduating Pell and non-Pell students at nearly identical rates. The magazine also lauds universities that admit a high percentage of first-generation students. In the CSU, nearly 60 percent of students are the first in their families to attempt to earn a four-year degree; at Stan State, first-generation students make up nearly three-quarters of the student population.
Master's programs at Stan State received high marks from the publication for social mobility, research and service. It introduced its first "Top 100 schools for adult learners" list in 2016, and this is the third time Stan State has been included. The publication bases these rankings on ease of transfer and enrollment, flexibility of programs, support services, the percent of students 25 or older, graduation rates of part-time students, earnings of adult students ten years after entering college, loan repayment rates and the cost to attend.
Washington Monthly's rankings marked the third time this month a respected national publication has praised the value of Stan State. Earlier, in its hallmark "Best Colleges for the Money" category, MONEY magazine ranked Stan State No. 5 among the nation's "Most Transformative Schools." Also, for the 14th consecutive year, Stanislaus State was selected as one of the country's top 385 colleges by The Princeton Review.