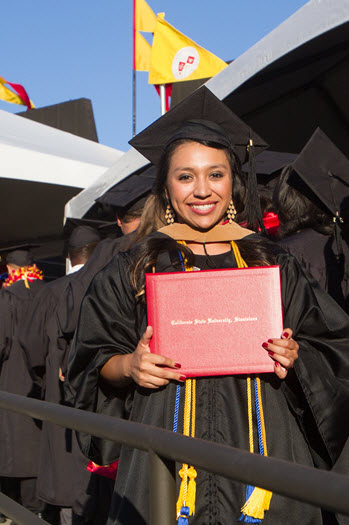 The latest of the annual college guide publications to recognize and appreciate what Stanislaus State does for its students and the region it serves is Washington Monthly, which today ranked the University high in two important categories.
The magazine ranked Stan State No. 2 in the nation for its master's programs, behind only State University of New York at Geneseo, and also No. 2 in the West Region in "Bang for the Buck," behind only the University of Washington at Tacoma.
"Stanislaus State is among the institutions doing the best job of helping students attain marketable degrees at affordable prices," said Washington Monthly Editor in Chief Paul Glastris. "We hope that shining a light on the great work being done at Stan State encourages other colleges to follow its example."
Washington Monthly uses a different methodology than most college guides, which it claims is the reason so many smaller and regional universities end up near the top of their rankings.
According to the magazine: "Instead of rewarding colleges for the number of applications they reject, we give them credit for enrolling unusually large numbers of low-income and first-generation students," adding that their methodology eschews the notion that the most expensive schools also are the best.
Stan State has been recognized frequently over recent years for similar characteristics. Earlier this month, MONEY magazine ranked Stan State as the nation's top public university for helping students rise above their economic and educational backgrounds, while the Princeton Review put Stan State on its list of the nation's best 382 colleges for the 12th straight year.
The national trend of magazines recognizing colleges that welcome and serve first-generation students is relatively new. The number and success of these generational change agents are where Stan State stands out. Three-quarters (74.7 percent) of Stanislaus State students are the first in their families to be pursuing a four-year college degree.