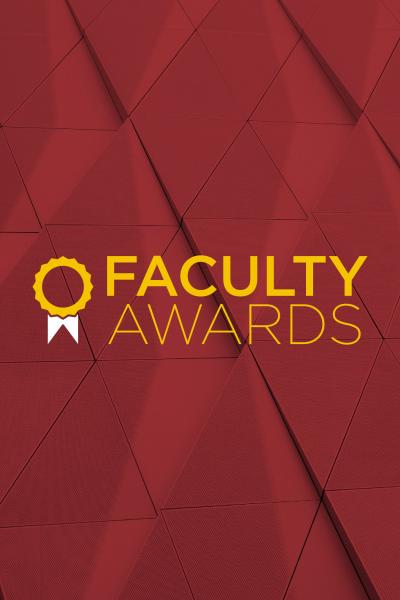 Kimberly Greer, provost and vice president for academic affairs, has announced the recipients of the Outstanding Faculty Awards and the Elizabeth Anne B. Papageorge Faculty Development Award at Stanislaus State for the 2019-2020 academic year.
"Every year, I am deeply humbled by all of the outstanding nominees," Greer said. "This year was no different. In addition, reading about the achievements of our esteemed faculty brought back a comforting sense of normalcy and pride in these uncertain times. We look forward to gathering at a time in the future when we can appropriately honor our esteemed award recipients."
Outstanding Professor
Dr. Edward Erickson
Department of Economics, Agriculture and Social Sciences
Dr. Erickson's 50 years of dedication to our students and his desire to assist them with developing practical financial skills is admirable. He has also made tremendous impacts in the economics community by writing over 50 book reviews to help further progress the industry.
Outstanding Research, Scholarship and Creative Activity
Dr. Aletha Harven
Department of Psychology and Child Development
Dr. Harven's work focuses on social justice issues and how they relate to teacher pedagogy and student adjustment. Dr. Harven's passion for research is readily apparent, especially her work as a co-PI for the $1.46 million NSF HSI grant. She has also helped further advance the psychology community by writing peer-reviewed articles, book chapters, and RSCA grants along with participating in invited talks and organizing campus events.
Outstanding Service in Faculty Governance
Dr. Steven Filling
Department of Accounting and Finance
Dr. Filling has served three elected terms as the Stanislaus State Speaker of the Faculty, member and Chair of the Academic Senate of the CSU and is the current President-Elect of the California Conference of the American Association of University Professors. His passion for shared governance is admirable and our entire campus community will long remember his commitment and service.
Outstanding Community Service
Dr. Mark Grobner
Department of Biological Sciences
Dr. Grobner has contributed to the community in multiple ways including leading the annual Science Day as well such offshoots of the program such as Science Saturdays and the Junior Scientist and solar suitcase programs. Dr. Grobner also has supervised over 225 students that intern with various community partners along with incorporating service learning into a number of his classes. His passion for community and service learning is unmistakable and inspirational.
Elizabeth Anne B. Papageorge Faculty Development Award
Dr. Sebastián Sclofsky
Department of Criminal Justice
Dr. Sclofsky, in his short time on our campus, has taken substantial steps in building the Criminal Justice program at the Stockton Campus. He has started a Criminal Justice Club at the Stockton Campus, and has built solid relationships with the Stockton community along with criminal justice-related organizations in San Joaquin County that will help the program thrive as it moves forward.