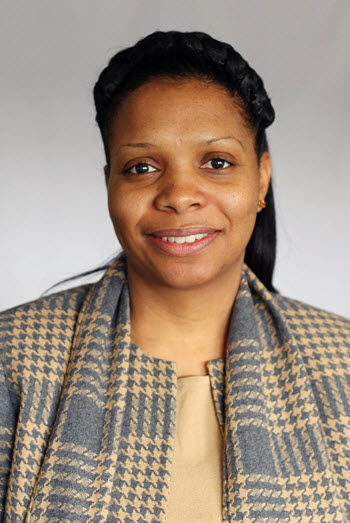 Dr. Rosalee Rush has been appointed Senior Associate Vice President for Communications, Marketing and Media Relations at Stanislaus State, a position that expands on the role she held for the last five years at Bloomsburg University of Pennsylvania. She begins at Stan State on July 31.
Rush joined Bloomsburg as the director of communications in 2008 and was named assistant vice president for marketing and communications in 2012. She was responsible for the leadership of the university's internal and external communications, institutional marketing, advancement communications, brand strategy, strategic communications, media relations, web and digital communications, social media, sports information, enrollment management marketing and crisis communications.
"We're so pleased that Dr. Rush is joining the Warrior family," said President Ellen Junn. "She not only has a wealth of experience, but is bringing unique qualities to the position. Rosalee was an important member of the cabinet at Bloomsburg and it is our plan to have her serve as a member of our cabinet to provide guidance and strategic direction."
She was honored as an Outstanding Woman at Bloomsburg University in 2016. She serves on the board of directors for College and University Public Relations and Associated Professionals (CUPRAP) and also is a member of the American Association of State Colleges and Universities (AASCU) Senior Communication Professionals National Conference planning committee.
Rush served as an American Council on Education fellow at Bucknell University during the 2015-16 academic year. During her fellowship, she identified best practices and a framework for institutionalizing strategic enrollment management as a disciplined way of thinking about the shared values needed to optimize student recruitment, retention and success.
She earned her bachelor's and master's degrees in journalism from Michigan State University and her doctorate in higher education leadership from Western Michigan University. She is married to Ty Rush and they have three children.
Michele Lahti, vice president for university advancement, praised the search committee, which was chaired by Helene Caudill (dean of University Extended Education) and included Athinodoros Chronis (professor of marketing, College of Business Administration), Daniel Edwards (assistant professor of art, College of the Arts, Humanities and Social Sciences), Mary Hartsfield (director for annual giving, University Advancement) and Mandeep Khaira (senior web and electronic communications developer, University Advancement).
"I would like to sincerely thank Janice Curtin for her hard work and dedication while serving as interim AVP this past year," Lahti said.