​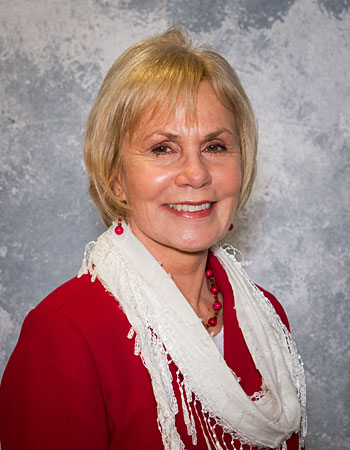 Linda Nowak, Dean of the CSU Stanislaus College of Business Administration, will retire in June following four years of academic success and community enrichment.
Nowak said she will return to Santa Rosa to be closer to her family and to return to teaching and her research in wine business marketing and strategy. Professor David Lindsay, chair of the Department of Accounting and Finance, will serve as interim dean until a permanent replacement is hired.
"It has been an honor to work with the outstanding faculty and staff in the College of Business Administration," Nowak said. "Our faculty members are dedicated to delivering one of the best business programs in the country. Their dedication to our students and their success is impressive."
Chief among the college's accomplishments under Nowak's leadership was the renewal in 2013 of a prestigious accreditation through AACSB (the Association to Advance Collegiate Schools of Business) International.
The college first achieved AACSB accreditation — a distinction shared by less than 5 percent of the world's business education programs — in 2003, and Nowak's vision and guidance led to a renewal without the need for continuing review from the accrediting agency.
"Our College of Business Administration is exceptionally well respected in this area and beyond, as evidenced by its very strong showing in the AACSB accreditation process," CSU Stanislaus President Joseph F. Sheley said. "Every member of the college contributed to that effort, but we are especially grateful to Dean Nowak for the leadership that she has provided. She has made a significant difference."
Nowak also led the development of the university's Online MBA program — the state's first fully online MBA program to be accredited by AACSB — and made improvements to the Executive MBA program. She has also made significant inroads in the community, leading strong fundraising efforts both for student scholarships and for events like the Winton-Ireland, Strom & Green Executive Speaker Series. And she's overseen the continued development of the Women's Leadership Forum, now in its fourth year.
Earlier this year, Nowak was named Higher Educator of the Year at the Turlock Chamber of Commerce's "Best of Turlock" awards event, and she was appointed to represent Supervisorial District 1 on the Stanislaus County Economic Development Action Committee (EDAC). Last year, she began writing a monthly business column in the Central Valley Business Journal.
"Dean Nowak has provided excellent leadership for the College of Business Administration, working with faculty, staff, students, alumni and community members in continuing to build a superior business program," CSU Stanislaus Provost James T. Strong said. "We are thankful for her outstanding service and wish her the very best in retirement."