Volunteer Teams Express Excitement Leading Up to the Official Kickoff 
of the New Fundraising Initiative On Aug. 28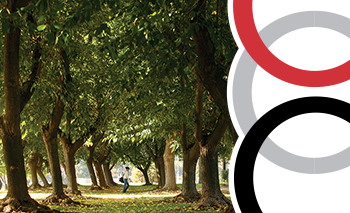 More than 300 volunteers, representing both campus and community leaders, will come together this month to officially launch One Purpose, the new fundraising initiative for CSU Stanislaus. The kickoff event for the campaign will take place on Aug. 28, which will provide orientation for volunteers and generate excitement for this important first year.
"There is a great deal of excitement and anticipation in the air as we approach our official kickoff for the six-week campaign," said Jacqueline Holt, Director of Annual Giving. "Everyone will leave the kickoff event feeling motivated and fully prepared to encourage others to pledge their support for scholarships, with every dollar raised benefiting our students and our region.
"While there will be some friendly competition, we will certainly be able to take pride in one another's accomplishments as we work together toward our goal of raising $1 million for student scholarships."
Members of the community will be able to see volunteers' fundraising progress updated each week on the One Purpose corner sign at Geer Road and Monte Vista Avenue. Stories from CSU Stanislaus students in the current issue of STAN Magazine illustrate the impact that scholarships can have for students pursuing higher education. Even in the weeks leading up to the start of the fund drive, teams of volunteers have been coming together to talk about why they are excited to give back to students and to the University.
Many of the One Purpose volunteers are CSU Stanislaus alumni who will be coming back to campus. Among them — and also joining them — will be community leaders and entrepreneurs who have hired CSU Stanislaus graduates as leaders in their businesses.
"I am looking forward to seeing such a dynamic group of volunteers come together for such a wonderful cause," Holt said. "They know the value of a great education and have directed their support to that endeavor."
Several other community and business leaders, representing a variety of regional industries, have raised their voices in support of the campaign to generate scholarships that will be awarded to CSU Stanislaus' most academically outstanding students.
"CSU Stanislaus and young students are a great investment. It's a real win-win for the students and for the success of our region," said John Jeter, CEO and President of Hilmar Cheese Company. "We are so fortunate to have CSU Stanislaus in our community."
Many CSU Stanislaus graduates go on to employment right here in the Central Valley, enriching the local workforce. Sonny H. Da Marto, Superintendent of the Turlock Unified School District, spoke to the qualities that those graduates bring to local education.
"The preparation, training and enthusiasm students receive from CSU Stanislaus produce teachers who change the momentum and atmosphere of our K-12 education in a positive way," Da Marto said.
Warren J. Kirk, Chief Executive Officer of Doctors Medical Center in Modesto, said the center's collaboration with the CSU Stanislaus nursing program has progressively impacted local health care.
"Having a local educational opportunity allows the brightest students to stay here, raise their families here and contribute to their community," Kirk said. "This is an undeniable benefit to our region."
Recently, local entrepreneurs Matt and Maria Swanson made a significant statement of support for One Purpose with a $250,000 gift to establish the One Purpose scholarship endowment, which will lay a foundation to support fundraising efforts for years to come. The gift will also provide meaningful motivation for One Purpose volunteers in this inaugural year.
Those interested in more information — or in giving to One Purpose — can contact the Division of University Advancement at (209) 667-3131 or visit www.csustan.edu/one-purpose.