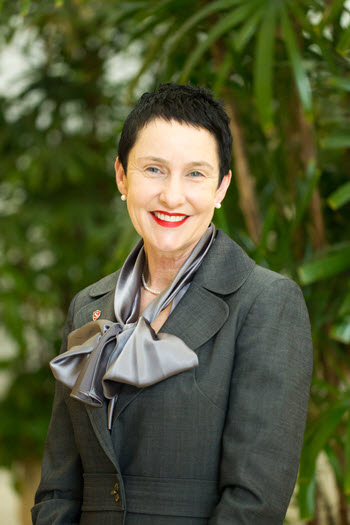 Michele Lahti, who has served as interim vice president for university advancement since mid-July, has been appointed to the position on a permanent basis by Stanislaus State President Ellen Junn. Michele will also serve as the Executive Director of the University's philanthropic foundation board with a renewed focus on charitable giving, advocacy and partnerships.
"Over the course of the past 90 days, I have worked closely with Michele and witnessed first-hand her exemplary knowledge, expertise and deep personal connections to so many internal and external partners and constituents," Junn said. "It has been clear in my interactions that the community has a genuine trust and strong relationship with our campus through Michele."
Lahti earned her doctorate in educational leadership and master's degree in communications from the University of the Pacific and her undergraduate degree in communications from Sacramento State. She previously served Stan State as the associate vice president for university development. The new leadership role will allow for continuity with our campus constituents and partners.
"I am honored and humbled to continue to serve the students and faculty at Stanislaus State, and to work alongside our new president, Dr. Ellen Junn, and our philanthropic foundation board" Lahti said. "Dr. Junn's vision for growing educational opportunities through innovation, strategic partnerships and advocacy are exciting and timely."