​The Four-Year Grant Will Provide Opportunities for Students to Conduct Research and Boost the University's Research Program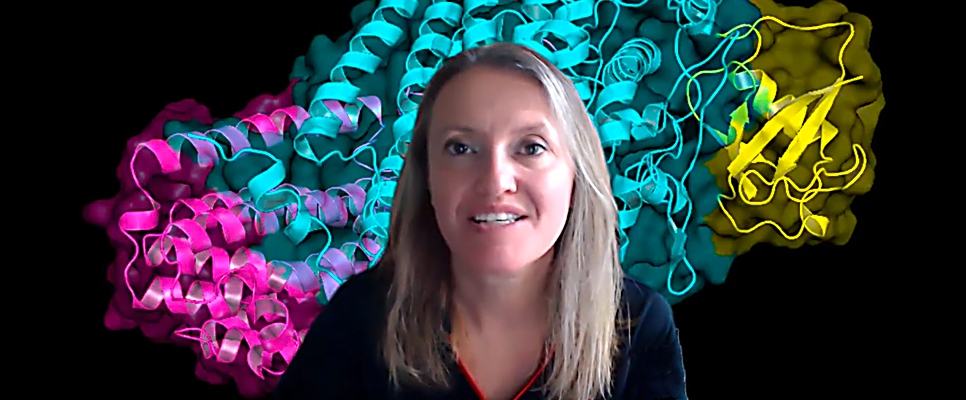 Stanislaus State Assistant Professor of Chemistry Gönül Schara has received a $408,000 four-year grant from the National Institutes of Health (NIH) that will aid her research of an enzyme's ability to synthesize high-value drug metabolites and use protein engineering to generate further improvements.
The NIH SCORE program provides funding to under-resourced institutions with limited Research Project Grant (R01) funding that have a proven track record of training and graduating underrepresented students pursuing degrees in biomedical sciences.
"This grant will strongly contribute to the development of our research program at Stanislaus State," Schara said. "It will allow our students to gain hands-on research experience and contribute new knowledge to the field."
Schara hopes that providing undergraduate students with opportunities to conduct research and contribute new knowledge will provide added motivation to pursue long careers in science fields.
Metabolites are the "break-down" products of pharmaceutical drugs when ingested and can impact human health and disease. Scientists study metabolites' toxicology and pharmacokinetic effects during pre-clinical and clinical studies, a crucial part of developing safe and effective medicines.
Researchers need large amounts of metabolites for investigative studies but producing the quantities needed can be problematic and expensive. Schara's project aims to generate drug metabolites using the native and protein-engineered activities of an oxygenase enzyme.
"Using protein engineering techniques, we've previously created several oxygenase variants for green chemistry and bioremediation applications," Schara said. "My long-term goal is to improve the versatility of this enzyme even further by broadening its potential for drug development and pharmaceutical production."