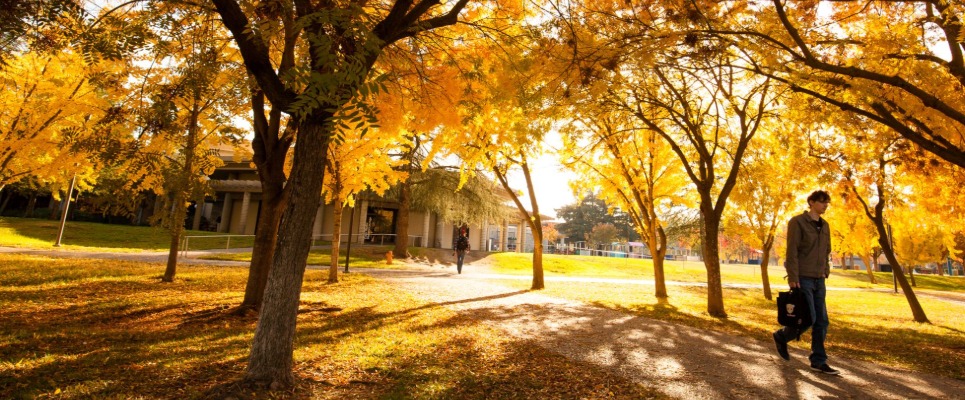 Stanislaus State has earned numerous national and regional accolades for its academic programs, affordability, sustainability efforts and transformative impact on students, the community and region. The University has earned yet another recognition: offering one the state's best Master of Business Administration (MBA) programs. 
In a survey released in late October, College Consensus — a college review aggregator — ranked the University's MBA program No. 24 in the state. Housed in the College of Business Administration, the MBA program prepares students to become skilled organizational leaders and managers who can lead and address many issues in competitive and complex business environments. 
"The national recognition Stan State's MBA program has received over the last several years reflects the dedication and care of an extraordinarily talented team of faculty and staff who are single-mindedly focused on the personal and professional growth of every one of our students," said College of Business Administration Dean Tomás Gómez-Arias. "It also acknowledges our students' passion and dedication to learning, as well as their contributions to their employees and communities. Together, we are making a difference in California." 
College Consensus lauded Stan State's program for its excellence and accessibility and in its survey, described the MBA program as "designed for working professionals who need evening classes and the flexibility and convenience to take as few or as many business courses as their schedule permits. Graduate students can complete the degree in as few as two years or take up to seven years if professional or personal obligations require." 
To compile its rankings, College Consensus uses data from reputable national college ranking systems including Forbes Magazine, MONEY Magazine, U.S. News & World Report, The Wall Street Journal, WalletHub and Washington Monthly. 
College Consensus says graduate students who thrive in diverse environments will find an MBA in California to be a good fit as the CSU is one of the most diverse systems in the country.