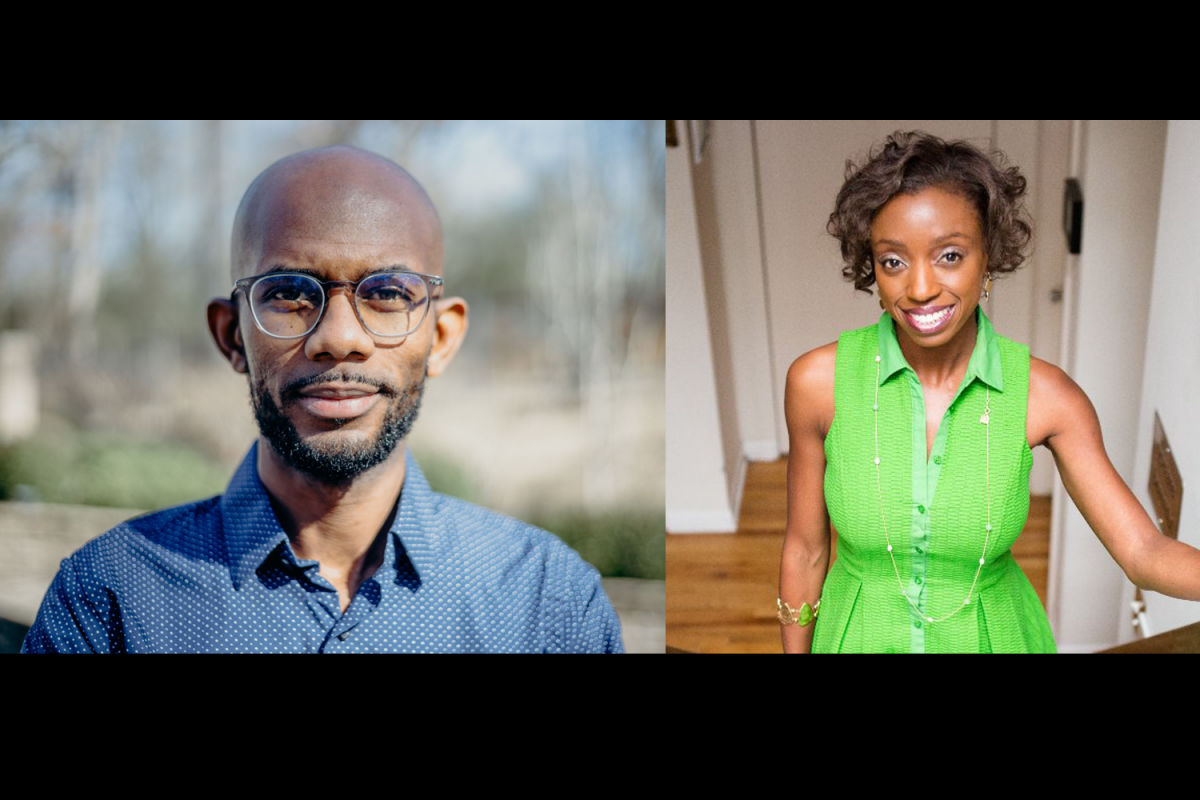 Continuing her efforts to focus on anti-Black racism at Stanislaus State, Associate Professor of Psychology Aletha Harven has begun"Transformative Conversations: Confronting Anti-Black Racism." 
Harven opened the series on Oct. 23 — a follow-up to her successful two-day "Confronting Anti-Black Racism on College Campuses" seminar in August — with Eddie Cole, author of the just-released book, "The Campus Color Line: College Presidents and the Struggle for Black Freedom." 
She'll continue the series on Friday, Nov. 13, with California Community College Vice Chancellor, Aisha Lowe discussing diversity, equity and inclusion. On Nov. 20, she'll speak with Zack Ritter and Issac Carter on "Black-Jewish History, (Dis)unity and Possible Future." 
Cole, a professor of higher education and organizational change at UCLA, expounded on the thesis of his book that charts the history of the power college presidents wield through the lens of the Black Freedom Movement, begun after World War II when Black veterans returned from fighting for democracy on foreign shores to be treated as second-class citizens at home. 
"The moment we're in right now is a moment that is set up exclusively from years past," Cole said. "History is steering our present. Until we understand our past, we cannot take hold of the wheel and steer us toward a different future. It's critical, from administrators to faculty to students, family members and staff, we all have to engage with the true, real history of American higher education and how that has been entwined with broader racial issues within American society." 
Interest in the topic began for Cole, the son of high school educators, while growing up in Alabama and attending a high school located around the corner from one of the private academies that sprang up for whites when schools were forced to desegregate. 
"In the back of my mind, even when I was a teenager, I always had questions around past educational leaders and how their decisions still shape race in education in the present," Cole said. "Professionally, I wanted to think on a higher education level, because if educational leaders in the past had such an impact on our local school system, imagine what kind of influence college presidents had on statewide higher education systems if not the nation." 
His research uncovered ways in which college presidents from across the country from both Black and predominately white colleges and universities, have impacted not only educational policies but national policies. 
"In the process of trying to solve the nation's problems, elected officials have always looked to colleges and universities, because they apparently have the people with the expertise or knowledge to solve these complex problems," Cole said. "So, if colleges and universities are expected to solve a nation's social problems, college presidents who lead these institutions inherit a disproportionate amount of influence in shaping American society and policies and practices." 
College presidents, Black and white, worked behind-the-scenes to desegregate schools before the passage of Brown v. Board of Education, Cole said. Some presidents risked opposition from trustees, regents, alumni and the media and publicly rebuked segregation and worked for racial equity even in the 1950s and '60s when it wasn't popular.  
Today's presidents need to follow that lead, according to Cole It's not enough to issue the expected statement of condemnation. They must take action, Cole said. In the 1960s, one president demonstrated that commitment to anti-racism by insisting contractors be selected from a pool of white and Black bids and stopped advertising housing to students if establishments didn't take Black residents. 
Presidents must learn from the past, know their institution's history and study how their predecessors confronted the same issues of racism and inequity that confront them today, Cole said. 
Further, they need to engage with the broader community in meaningful ways to build common values. Attracting and retaining Black students and faculty isn't likely, Cole explained, unless they will feel welcome both on and off campus.