It's good to hear your voice
Recently, Warrior alumni shared their thoughts and opinions in our Alumni Attitude Survey. We learned a lot about your Stan State experiences and we want to share what we heard!
Being a Warrior was your calling...
93% said it was a good or great decision to attend Stan State
94% said they promote Stan State to others
91% said they had a good or great student experience
You feel awesome about...
The accomplishments of students and faculty
Opportunities we provide for scholarships
Have an Impact
Get Involved
Stay Tuned! We're launching an online Warrior Mentoring platform where you can share your experience with a current student or recent graduate.
We love our alumni and want to keep you involved...
Stay Connected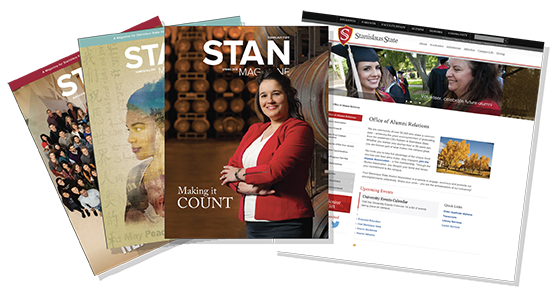 This is Stan State
Thank you
for being a part of what makes our university great!