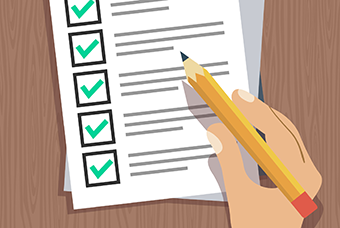 Be on the lookout for the Alumni Attitude Survey, a California State University systemwide initiative coming to an inbox near you this fall.
"The survey will help us know what our alumni want from their alma mater, allowing us to create more personalized and engaging programs for our extended campus community," said Lisa McMullen, Stan State's director of Alumni Relations.
The CSU surveys alumni of all its campuses every five years. The 2012 survey gave strong marks for the education graduates received and alumni were overwhelmingly positive about their campus. But around 40 percent only occasionally promote their university, and their alumni experience most called only fair to good.
"This shows we have room for improvement," McMullen said, adding she is hoping for a robust response this year. "The more alumni who complete the survey, the better the information we have to work with going forward."
The 2012 survey found 40 percent of alumni from all CSUs wanted more alumni activities to be available. Taken as California emerged from recession, the top concerns alumni wanted to help their university address were identifying job opportunities for graduates, mentoring students and advocating for better CSU funding.
Conclusions of the 2012 survey were that alumni needed more feedback and recent graduates wanted invitations to university functions. The CSU also suggested getting alumni involved in professional and career outlets — which inspired Stan State's Warrior Wisdom and Dinner for Warriors volunteer programs, as well as intramurals, honors programs and community service.
A wider goal identified was to build campus coalitions around alumni by sharing and discussing data, using an ongoing process of alumni feedback, the idea behind the Alumni Council at Stanislaus State.
"We want to know if alumni today put a priority on helping students find jobs, if there's interest in activities like an alumni volleyball game or a fun alumni fundraiser," McMullen said. "Alumni are our best ambassadors to the region. They are as much a part of our future as they are part of our cherished past."