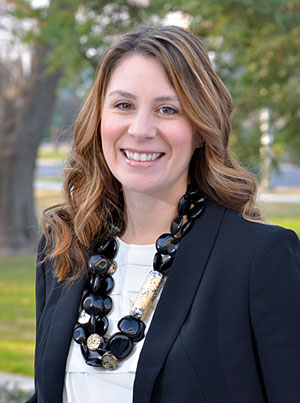 Lisa McMullen, Director of Alumni Relations
On behalf of the Alumni Association, thank you to the Vines 2015 supporters: our sponsors, exhibitors, donors, committee members and attendees. The return of Vines saw donor contributions that helped raise more than $60,000 for the Alumni Association. The proceeds from this must-attend event support alumni programs, campus projects and student scholarships. We hope to see you on March 17, 2016 as this event continues to be the Alumni Association's primary fundraiser.
The programs and activities made possible, in part by Vines, are programs that enhance the student experience – preparing them to be the educated and resilient leaders needed for our region to thrive. Alumni programs also allow for the tie between alumni and their alma mater to flourish. The Office of Alumni Relations continues to seek opportunities to strengthen bonds with CSU Stanislaus.
At the 2015 Commencement ceremony, we saw alumni leaders and advocates deepen their relationships to CSU Stanislaus while encouraging the next cohort of alumni. Three accomplished alumnae, Dr. Yesli Arias, Ms. Dana Trevethan and Ms. Chelsea Minor, spoke at separate ceremonies, sharing the message of staying connected, giving back and understanding the important role of alumni – true University brand ambassadors.  Proud alumni welcomed graduates and presented students with a University lapel pin, allowing students to show their pride for CSU Stanislaus as they crossed the stage, officially transitioning from student to alumni.
I encourage you, CSU Stanislaus alumni, to remember your great accomplishment of graduating from the esteemed CSU system. And now I invite you to think about how you can enhance or renew your relationship with your alma mater. It is my hope you find a way to engage that is both satisfying and significant.
Wishing you a wonderful summer!
Lisa McMullen, '08
​Director of Alumni Relations