Application Process
Follow this helpful guide through your application process. Submit your application for Spring between August 1st and 31st and for Fall between October 1st and November 30th.
Upper Division Transfer Requirements
You will qualify as an upper division transfer student if you:
Complete a minimum of 60 transferable semester or 90 quarter units
Have at least a 2.0 GPA
Are in good standing at the last college or university attended
Complete 30 units which meet CSU general education requirements with a grade of €œC- €œor better. These units must include the following four courses with a C- or better:
(A1) Oral Communication/Speech
(A2) Written English Composition
(A3) Critical Thinking/Logic
(B4) Math/Quantitative Reasoning (which is above the level of intermediate algebra)
​​New for Biological Sciences Majors
Effective for Fall 2016 Admissions
In addition to the upper division transfer requirements, transfers wanting to declare the Biological Sciences major must complete the following prerequisites with a minimum grade of C- or better:
General Biology I—BIOL 1050 or equivalent
General Biology II—BIOL 1150 or equivalent
General Chemistry I—CHEM 1100 or equivalent
General Chemistry I Lab—CHEM 1102 or equivalent
General Chemistry II—CHEM 1110 or equivalent
General Chemistry II Lab—CHEM 1112 or equivalent
Transfers who meet the upper division requirements, but not the prerequisite requirements will be admitted as Undeclared with a Biology Interest.
Associate Degree for Transfer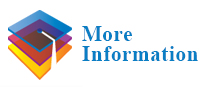 Public Institutions in California
MJC, Delta, Merced & Columbia College Grids
Articulation with Private Institutions
Western Undergraduate Exchange Program
CSU Stanislaus is a participant in an exchange program sponsored by the Western Interstate Commission for Higher Education (WICHE) also known as WUE. Students in western states may enroll in participating "out of state" four-year college programs for a reduced nonresident tuition.