WASC Senior College and University Commission (WSCUC)
Reaffirmation of Accreditation Documentary
The WASC Steering Committee is teaming up with students to develop a documentary to highlight our institution's self-study, part of our University's reaffirmation of accreditation process. This documentary will showcase how our institution is effectively supporting the development and success of our students, and will provide a visual representation of our required institutional written report.
If you know of important activities, practices, and events that should be included in the documentary, please let us know by filling out the submission form below, and our Lead Producer, Tiffany Spaulding, will contact you to make arrangements.
Click the image to submit your ideas!!!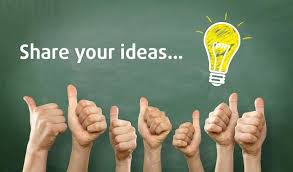 Make sure to check out our page regularly to see what we have been up to and get a glimpse of what stories have been shared!!
Thank you,
WASC Steering Committee