We are a close community that celebrates diversity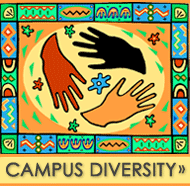 California State University, Stanislaus is an exceptional public university that, because of its student-friendly size and commitment to excellence, is able to offer all the benefits of a private education. CSU Stanislaus offers baccalaureate degrees in the liberal arts, sciences, business and education, as well as teaching credentials, master€™s degree programs, and other professional studies.
The University is composed of the College of Business Administration, College of Education, College of the Arts, Humanities and Social Sciences, and the College of Science. Additional course offerings developed specifically for learners seeking professional or personal development are available through University Extended Education. CSU Stanislaus continues to emphasize quality and excellence in education and to respond to the needs of its diverse student population. Through a strong commitment to diversity and educational equity, CSU Stanislaus helps all students reach their full potential.