2014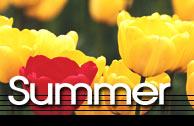 Fee Payment Deadlines
REGISTRATION DATES: April 7 - May 28, 2014
DEADLINE: May 28, 2014 - 5:00 PM
REGISTRATION DATES: June 9 - July 23, 2014
DEADLINE: Pay Immediately
PAID LATE AFTER: July 23, 2014 ($25.00 Late Payment Fee)
2014

Fee Payment Deadlines
REGISTRATION DATES: May 1 - July 10, 2014
DEADLINE: July 18, 2014 - 4:00 PM
REGISTRATION DATES: July 11 - August 7, 2014
DEADLINE: August 14, 2014 - 5:00 PM
REGISTRATION DATES: August 8 - Sept 11, 2014
DEADLINE: Pay Immediately
PAID LATE AFTER: Sept 18, 2014 ($25.00 Late Payment Fee)
2014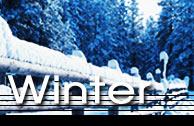 Fee Payment Deadlines
REGISTRATION DATES: November 4 - December 18, 2013
DEADLINE: December 18, 2013 - 5:00 PM
LATE REGISTRATION DATES: January 2 - 3, 2014
DEADLINE: Pay Immediately ($25.00 Late Payment Fee)
2014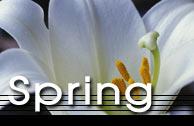 Fee Payment Deadlines
REGISTRATION DATES: November 6, 2013 - January 3, 2014
DEADLINE: January 9, 2014 - 5:00 PM
REGISTRATION DATES: January 4 - January 17, 2014
DEADLINE: January 23, 2014 - 5:00 PM
REGISTRATION DATES: January 18 - February 21, 2014
DEADLINE: Pay Immediately
PAID LATE AFTER: February 21, 2014 ($25.00 Late Payment Fee)
---
Payments must "BE IN THE HANDS" of the University Cashier's Office by 5:00 p.m. or 4:00 p.m. during the Summer Hours on or before the applicable payment deadline. Using the:
or drop box after this time on the due date will be considered as a late payment.
The University is not responsible for delays caused by the U.S. Postal System or other methods of delivery.
Postmarks will not be honored.
Early payment is encouraged to avoid assessment of Late Fee Payment Penalty.
Any payment received will be first applied to prior outstanding balances, which may cause your current tuition fees to remain unpaid and subject you to enrollment cancellation and late payment fees.
​For further fee payment information please refer to "Cashier/Payment Information".
FAILURE TO PAY REGISTRATION FEES WHEN DUE:
Students are responsible to pay all fees associated with their enrollment and with other University policies. Students who fail to pay tuition fees when due as listed under Fee Payment Deadlines will be subject to disenrollment and late payment fees. Your enrollment is not cancelled by not attending classes for which you have registered. Students may not rely on any University personnel, including faculty, instructors, school or college deans, department secretaries or any other person to add or drop classes on the student's behalf.
Additionally, for state-supported terms, failure to withdraw from all courses prior to the first day of the term will subject the student to pro-rated tuition. The pro-rata liability is determined on the basis of the date of the student's withdrawal and the length of the academic period. The length of the academic period is calculated from the first day of instruction through the final exam day of the period and excludes any breaks of five (5) days or more.
*Only on-time payment or timely withdrawal from all classes will exempt students
from a debt to the University and late payment fees.
*Do not enroll for any course unless you are prepared
to meet your fee payment deadline.
Fees are due by the deadline whether or not
an Enrollment Billing Statement
is received before the due date.
Schedule Informational Guide
*Fees are subject to change without prior notice.
If you will not be attending the University or you will be reducing your unit enrollment, you must drop your classes via the Web or by submitting a Withdrawal form to Enrollment Services. The Registration HelpLine (209) 667-3039 is available to assist with Web registration problems, 8:00 a.m. to 5:00 p.m. during Fall, Winter, & Spring & 8:00 a.m. to 4:00 p.m. during the Summer, Monday through Friday. Tuition fees are due in accordance with the Fee Payment deadlines. You may review the status of your financial aid or verify your balance due by visiting myCSUSTAN
Student Data Access
Also known as Student Records provides access to Secure Information regarding your grades, holds, transcripts, accounts, financial aid & to register for classes.
Student Data: myCSUSTAN