Dr. Donna Andrews, Program Coordinator
Single Subject Credential Program
DBH 328D - 209/667-3217
dandrews@csustan.edu
Searching teens become Inspir(Ed.)
Inspiring students is a tough task. But for some teachers, it almost comes naturally.
If you have that spark — that extra something to ignite the pursuit of knowledge in others — you probably have interest in the Single Subject Credential Program.
After obtaining a credential, CSU Stanislaus' Teacher Education graduates are qualified to teach grades 6-12 in a specified content area.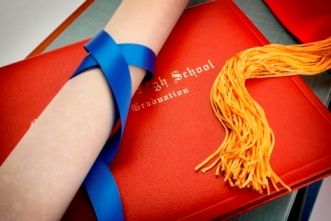 The program's core courses address foundational aspects of teaching, such as educational philosophy, learning psychology, and curriculum theory as well as more practical dimensions of teaching such as student assessment, classroom management, and instructional planning.
Many regional institutions offer Single Subject Credentials, but aspiring junior high and high school teachers are hard-pressed to find programs that offer the affordability, timeliness, convenience, and depth of preparation that CSU Stanislaus' Single Subject Credential offers.
NOTE: To apply to the SSCP, you must first apply to the CSU Stanislaus Graduate Program. This is a separate application process. Students may not be admitted to the SSCP without university graduate admission.
Credential Program Information
Spring 2015 Application Dates
Priority Applications: Aug. 21 - Sept. 8, 2014
Regular Applications: Sept. 9 - Oct. 3, 2014
See Credential Services website for Pre Credential program advising information and application for the Single Subject Credential Program at
Credential Services
.
IMPORTANT! - CPR Requirement for Teacher Credentialing Programs - Effective Immediately
See letter and flyer for complete details.
Requirement for Cardiopulmonary Resuscitation Certification (CPR)
There are two separate applications to enter the Credential Program.
Application to the Credential Program, $30 fee. For application information go to the Credential Services web page.
Credential applicants MUST also apply to the Graduate School at CSU Mentor.edu
SSCP Bilingual Authorization Flyer and Matrix
Announcements