Office Hours
Monday - Friday
8:00 a.m. - 5:00 p.m.
Summer Office Hours (June - August)
Monday - Friday
7:30 a.m. - 4:00 p.m.
Late office hours available by appointment call (209) 667-3534. Walk-in Advising is available during our office hours.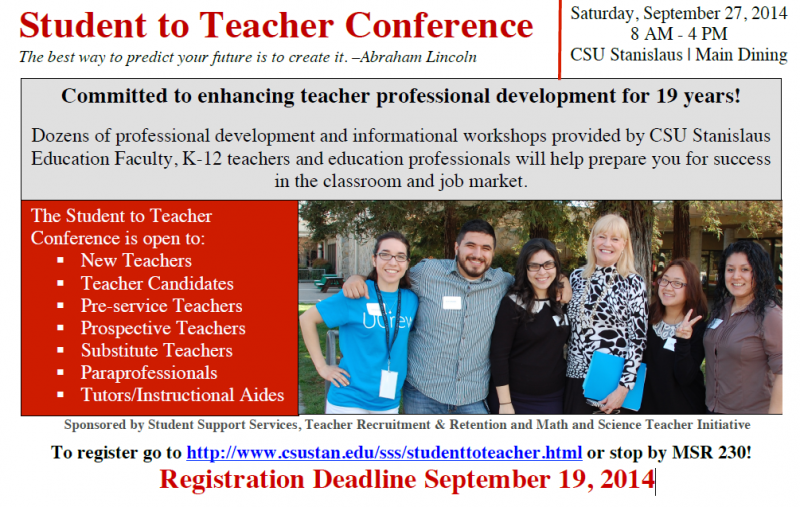 Important - Requirement for Cardiopulmonary Resuscitation (CPR)
The California Commission on Teacher Credentials (CCTC) requires that all students applying for a Preliminary Credential demonstrate that they have "infant, child, and adult CPR certification which meets the criteria of the American Heart Association or the American Red Cross."
This requirement is effective immediately. Therefore, anyone applying for a credential must first provide proof that he/she has the CPR certification, including students who are currently student teaching and who will finish the program in Spring 2014.
Students who already have CPR certification need to provide a copy of the document, via email, fax or in person, to the Credentials' Office in DBH 303.
Students who do not currently have CPR certification will need to complete it prior to applying for their credential.  We suggest that you contact the American Heart Association or American Red Cross for available sessions.  The links to these organizations are provided below:
http://www.heart.org/HEARTORG/CPRAndECC/CPR_UCM_001118_SubHomePage.jsp
http://www.redcross.org/lp/cpr-aed-firstaid