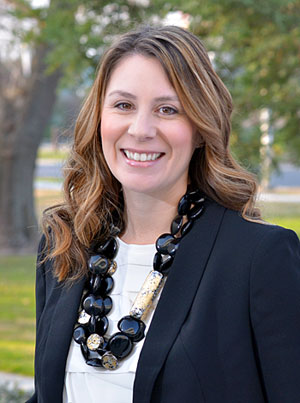 Lisa McMullen, Director of Alumni Relations
As CSU Stanislaus prepared to welcome back students late last month, the Office of Alumni Relations has also been busy planning the return of the Alumni Association's primary fundraising event, Vines. After a one-year hiatus, we are excited to introduce new elements to the premier food, wine and beer tasting event, which will be held March 19.
You may have seen the Vines logo reveal on our Facebook page, received the Save the Date or heard from a committee member about the enhancements we're adding to an already exceptional event. For the first time, Vines will showcase food and beverage pairings to maximize your tasting experience. We will also be introducing the Wine Wall raffle, where guests have the opportunity to select a bottle of fabulous wine through a game of chance. As previous Vines events historically reached maximum capacity, we have moved the venue to Fitzpatrick Arena to provide more space to further enhance the guest experience.
Vines is the CSU Stanislaus Alumni Association's remarkable culinary experience, where savory bites are prepared by esteemed regional chefs and fine wine and craft brews are served. Proceeds from the event will support alumni programs, campus projects and student scholarships. We hope to see a great Warrior presence at Vines in 2015!
Your alumni office is focused on reigniting the connection between you and your alma mater. I invite you to visit the alumni website and attend an upcoming alumni or university event. You will also find various ways you can volunteer and further engage with CSU Stanislaus — from serving as a panelist in the soon-to-be-launched Career Connection series for current students and alumni, to hosting a Dinner for 12 Warriors event.
We're looking forward to a great year at CSU Stanislaus, and I hope you stay connected and informed by joining us on Facebook and LinkedIn. Go Warriors!
Lisa McMullen, '08
Director, Alumni Relations