On-the-Cusp (OTC) - Academic Department Steps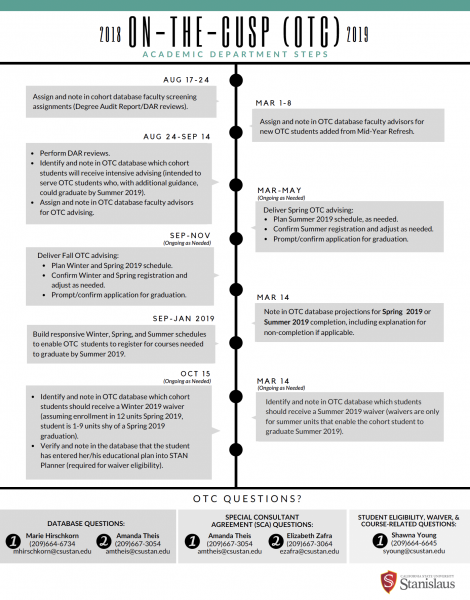 Download Academic Department Steps
On-the-Cusp Steps - Master List
 

On-the-Cusp Student Information Database
The On-the-Cusp Student Information Database enables academic programs to identify students eligible for OTC intensive advising and winter/summer tuition/fee waivers. The database also helps academic advisors track OTC student progress toward graduation.

Download the User Guide, with instructions for accessing and navigating the database.
View the Tutorial, with a demonstration on how to access and navigate the database.
Network Path
The network path to access the On-the-Cusp Student Information Database is displayed below.
Copy and paste the path into File Explorer address bar on your computer, or within the Citrix environment File Explorer for MAC users.
W:\_Shared\On the Cusp Student Intervention\OTC Student Info Database - 1819.accdb